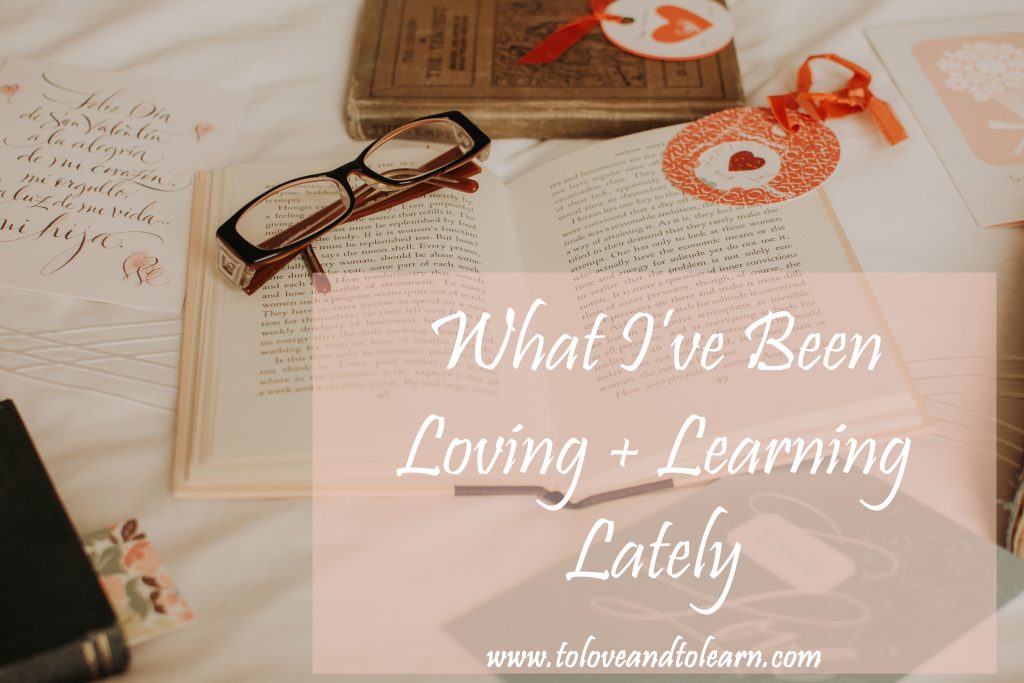 Welcome to Round 15 of this little series I started of all the things in life I'm loving and learning lately! Here you'll find everything from the books I'm currently reading to the products I'm loving to the shows I'm watching (which, spoiler alert–won't be very many or very exciting, since I'm not a huge t.v. or movie watcher). If you want to check out past editions of the series, click here.
Note: There are affiliate links in this post, which means I get a small percentage of any sale made at no extra cost to you. Thanks for supporting To Love and To Learn!
Loving Lately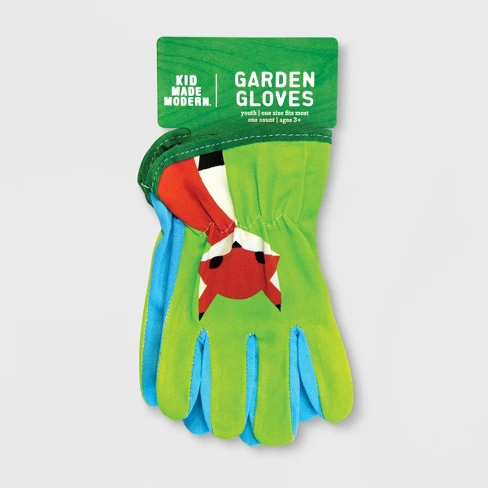 While our house is, um, a disaster at the moment, we've been working quite hard on yard projects over the past month or two. Since my 4-year-old is always so eager to help, we figured we'd better start getting her some garden tools of her own. Insert Target for the win, because we found the CUTEST pair of kid/toddler gardening gloves for only FIVE BUCKS. I'm obsessed! I kind of wish they came in my size! (For the record, we got this unicorn pair for Raven, though I think the fox pair is my personal favorite.)
If you've been reading for awhile, you might know that I pretty much never spend more than a couple of bucks on almost anything from Old Navy anymore (courtesy of the clothes shopping hacks I've perfected over the years), but when I saw this black polka dot dress, I was in love—so much so that I was willing to pay the $30 price tag (mostly just because I've been on the lookout for a dress just like this one for YEARS). Note: The dress retails at $48.00, but Old Navy frequently runs 40% off deals, which is what I used when I bought mine.
Speaking of Old Navy, my sister bought these adorable cat sneakers for Raven this last week, and they're just as cute in person as they are in the pictures! She's been eagerly showing them off every chance she gets.
After getting way more than my fair share of sunburns as a kid, I've finally wised up about skin care, but have you noticed how expensive most suncreens are? It makes my frugal heart kind of ill. So, if you're looking for a good facial sunscreen that's not too expensive, my tried-and-true favorite is Eucerin's Daily Protection SPF 30 Facial Moisturizer. You can find it on Amazon for $7.52, but it's almost just as cheap at Walmart for $7.58. I like it because it's not greasy, it combines a moisturizer AND sunscreen, and I swear it seems to last forever. If I'm going to be outside in the water or for a really long time, I'll layer a waterproof SPF 50 over it, but for regular daily use, it's never failed me. Anyway, worth passing on!
Learning Lately
It took me quite awhile to finish this one, but I finally turned the last (satisfying) page of it last week. While it didn't *quite* have the appeal to me that The Thirteenth Tale did, the book overall merited 3.5 stars for a whimsical plot of a drowned girl come back to life (and the uproar it causes in the community), a satisfying ending, and solid writing. The main reason it didn't get more is because it was quite a slow burn at first—it took me over 200 pages to *really* get into the characters and the story, but once I was in, I was REALLY in.
This was my book club's pick for June, and it's one I've always intended to read but never gotten around to. I didn't finish this one before our book club meeting on it (though I went anyway, as I'd seen the musical and knew how it ended), but I still fully plan to finish it this month and am really liking it so far. And–bonus–it's definitely one of the shorter (at 200 pages) and easier-to-read classics out there!
You know a book is going to be phenomenal when just 30 pages in, it has already changed FOREVER the way you're going to think of habits. I've been talking my husband's ear off nonstop about this one, and I think I've convinced him to read it, as well. I fully expect that this will get a very enthusiastic five stars from me. I think I'll like this one even better than Gretchen Rubin's Better Than Before.
The books on my 2019 summer reading list are finally coming in at the library, and I couldn't be more excited! True, I literally just started this yesterday and am only a few pages in, but Lisa See is an old favorite, and I know I'll be in for a gorgeously told story that will immerse me completely in another culture. See Also: The Best Books I Read in Summer 2018 and My 2016 Summer Reading List.
It's pretty hard for me to find a book about minimalism with any "new" information in it, and while this one is a lot of what I've read before, it still has some fresh ideas on how to apply the concept of minimalism to each room in your house. Honestly, I mostly read books like this to motivate me to clean my house, and on that point, it at least is helping a little 🙂 See also: My post on 15 Books To Get Your House in Order.
What's been on your radar lately? And what have you been reading for summer so far? Do share!