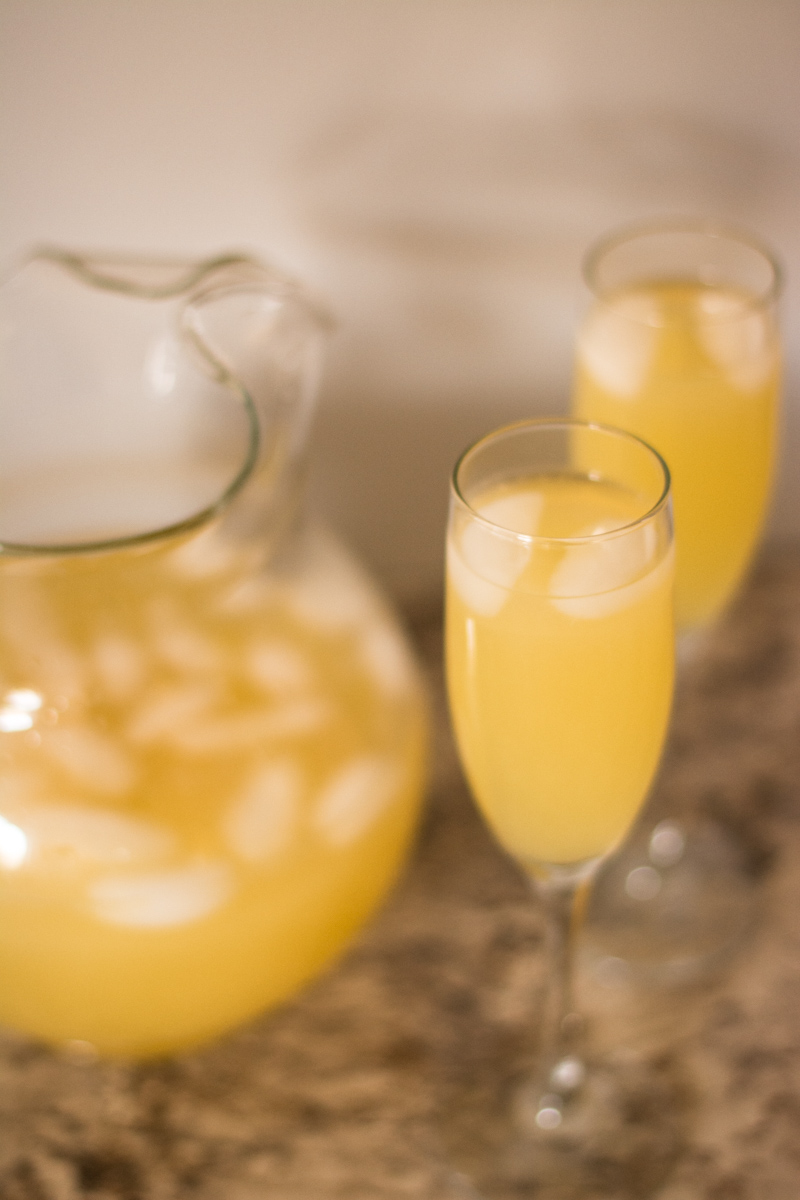 One of my most treasured possessions from my grandmother is a cookbook she gave me years ago for one of my birthdays that's filled with family recipes—from her, from my great-grandma, from my mother, from my aunts–all written out in her elegant script handwriting. While I wouldn't say anyone in my family is OBSESSED with cooking, I will say that pretty much all of the women in my family CAN cook, and can cook well. (I also need to mention that my mother-in-law is an excellent cook as well, and many of my new favorite recipes were taken from her!)
Luckily for you, everyone I've talked to in my family (and in my husband's!) agrees that the best family recipes of ours needn't be kept secret—a good recipe is meant to be made, after all, and the more people who make it, the better!
So, we are now embarking on a series wherein I share with you my family's most beloved recipes, many of which have been passed down through generations, and many of which are enjoyed regularly as part of our favorite holiday traditions.
The first to be shared?
This recipe for Almond Punch from my maternal grandmother, which has been served at nearly almost every large family get-together that I can think of since I was a child. It is almost universally loved, and since it's non-alcoholic (as neither I nor hardly any members of my family drink), everyone can enjoy it, from the youngest toddler to the oldest adult. I've been making it at nearly every Friendsgiving (and will make it at this year's), and I promise that once you've tried it, it just might become YOUR new go-to punch recipe too.
Almond Punch
(Makes 3 quarts, or about 20-25 punch cups)
Ingredients:
2 cups sugar
2 cups water (+ more added later)
2 cups orange juice
3/4 cup lemon juice (6 oz)
1 tsp vanilla
1 tsp almond extract
Boil sugar and water together for 5 minutes. Let cool slightly.
Add orange juice, lemon juice, vanilla, and almond extract. This will make a syrup that can be stored for some time in the fridge until ready to serve.
When ready to serve, add two quarts of water OR an equivalent amount of Sprite, or do a combination of the two (I always add slightly less than 2 quarts and substitute in an equivalent amount of ice for the missing water.)
My grandma notes that it can also be heated up and served warm (though I personally have never tried that!).
And there you have it—a super easy punch that is sure to be a winner at your next gathering of family or friends!